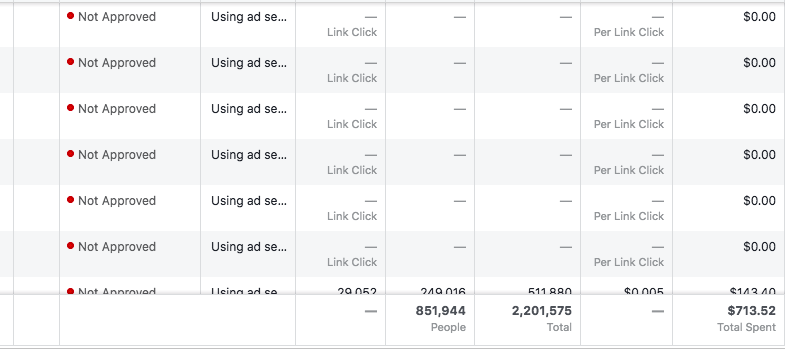 I know that nearly all of the viral website owners are facing continuous rejection from Facebook for creating Ads for the viral link.
I am also facing these issue, getting disapproval for nearly all of newly created ads and also old Ads.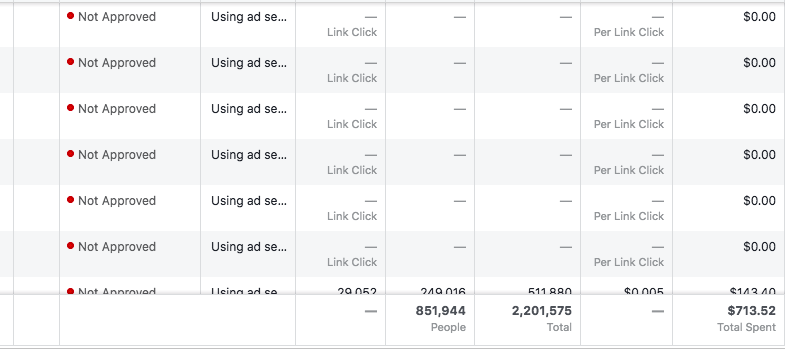 I tried to contact Facebook Ads policy help team with live chat support and what I got to know from them is as follow: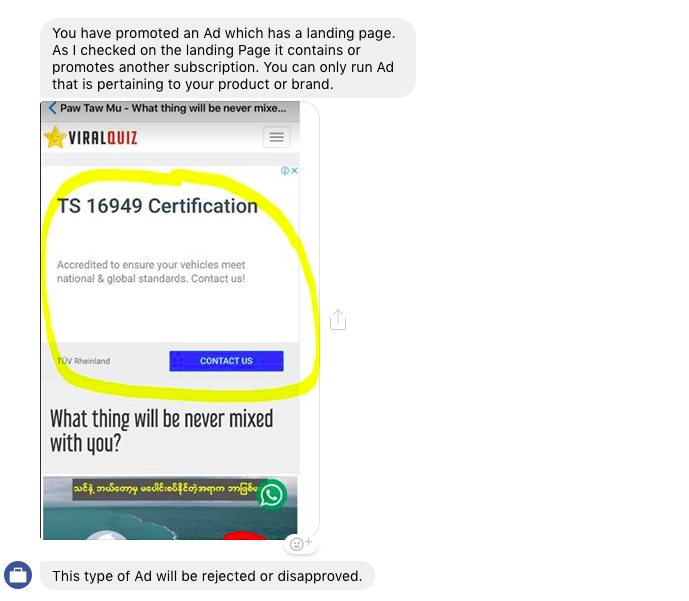 According to the above reply from Facebook, we will face disapproval if we include Google Ads on our landing page.
So that we need to restructure our landing page to be in compliance with the Facebook policy.
If you check the famous quiz website "Kueez" Facebook page, you will notice that they can create many Facebook Ads for their website.
When I check their landing page, I noticed that there are no Ads on their landing page. Ads only appear after user play the quiz.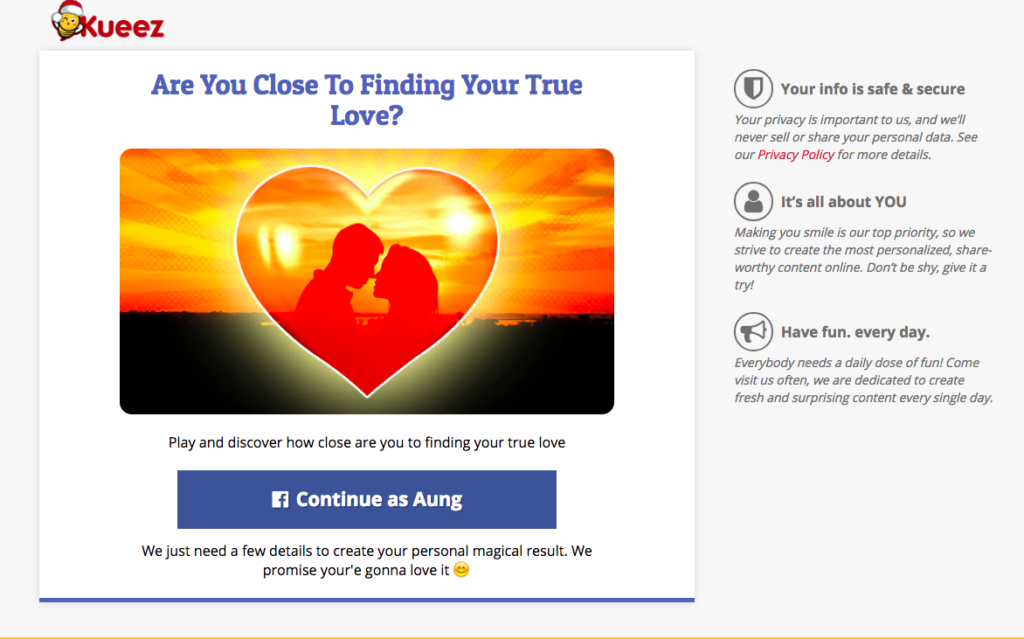 So I think that we need to re-structure our landing page similar to Kueez.
Any thoughts on this finding?