Hi Everyone,
Long time no blog post. I have been busy with family things and didn't have a chance to work on this blog. But I keep running viral sites including Facebook instant games for income purpose.
We all knew that Facebook is no longer approve Ads for promoting Viral sites and the reason is "poor quality landing page which has high ads to content ratio". But if we removed all the ads from landing pages, we may get approve.
I tried to create ads which drive users to the home page (and I removed all the ads from the home page). It works well with Facebook approval. But I didn't get enough users who click quiz on the home page to go into application page (where there are ads).
So that I didn't get enough earning with this method. I spent 10 USD and earnt around 13 USD which was not a good business.
But if we can make users to visit several pages, it will be helpful. With our current quiz script (phpviralquiz, phpffunapp and nametestapp), all the quizzes are single response. If we have personality or trivial type of quiz on our site, users will visit more than one page to get the result.
To create personality or trivial type of quiz, there are some options. Socioquiz can create those kind of quiz but socioquiz was removed from the market and seller no longer support for help. I tried to install socioquiz last night, user photos is not appearing at the answer and we have Facebook log-in issue (you can try here. https://www.funquiz.fun).
You can use some wordpress plugin to create personality type quiz, but it is not very easy.
I talked with nametestapps team yesterday, and luckily, they have already developed personality or trivial type quiz which can be built on your existing nametestapps. (If you are not nametestapps user, their premium package will include these features+ instant game features).
I used nametestapp since August 2018 and it works well till now. Additional features of nametestapp system will help you to make your quiz goes viral. Like image commenting.
You will be aware in some of the Facebook group, some people shared an image or post which asked you to comment website url+ your name and your comment will transfer into web link with preview. If you click on the preview, it will bring you to the landing page with Ads. Nametestapps system provide that kind of image comment which can drive users to your quiz page.
And another feature which is available at nametestsapp is stories. It is like a blog. You can create article post with stories feature, which can be shared on social media to get traffic to your website.
Finally, it is instant game. In order to have your own instant game, you don't need to have separate website (If you already have nametestapps website), they will just build some api on your site and will link with your Facebook application. Then you can run instant game on Facebook. You don't need to create new quiz for instant game, all the quizzes you already built in our system will be transformed into Instant game.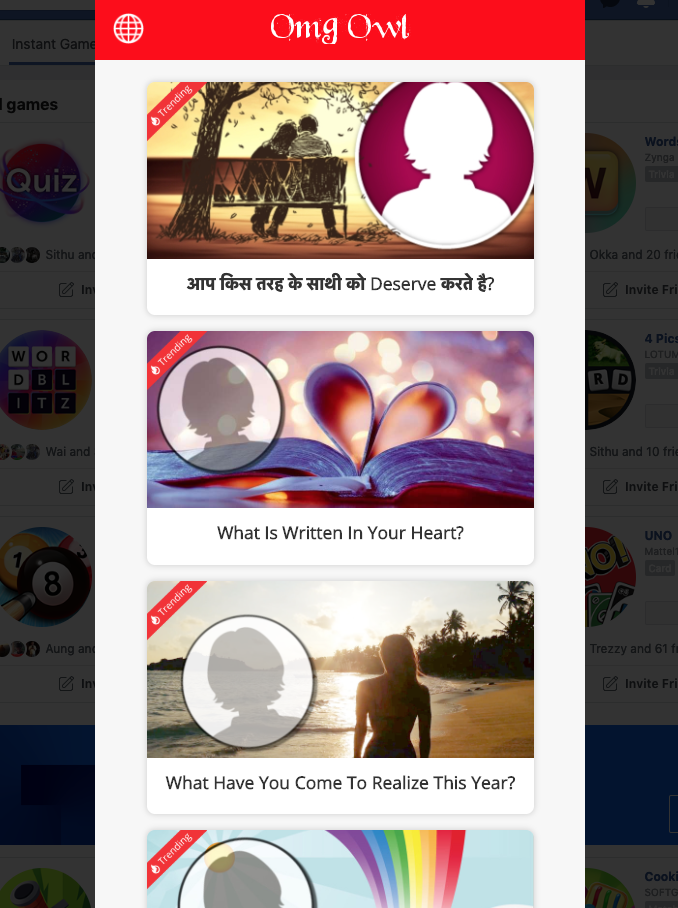 For instant game, you need to create quality content (quiz) in order to make viral. Because it is not very easy to create Facebook ads for single quiz from the instant game. But there is a function on nametestapps which allows you to create Facebook ads for single quiz. (But you still need to make sure your spending on Facebook ads will be less than your earning to create profit).
Nametestapps pro package will include all the features including Facebook Instant Games and Facebook app and audience network set up.
According to my experience, it is quite complicated to apply for Facebook permission to use Instant game. Nametestapps will take care of these things.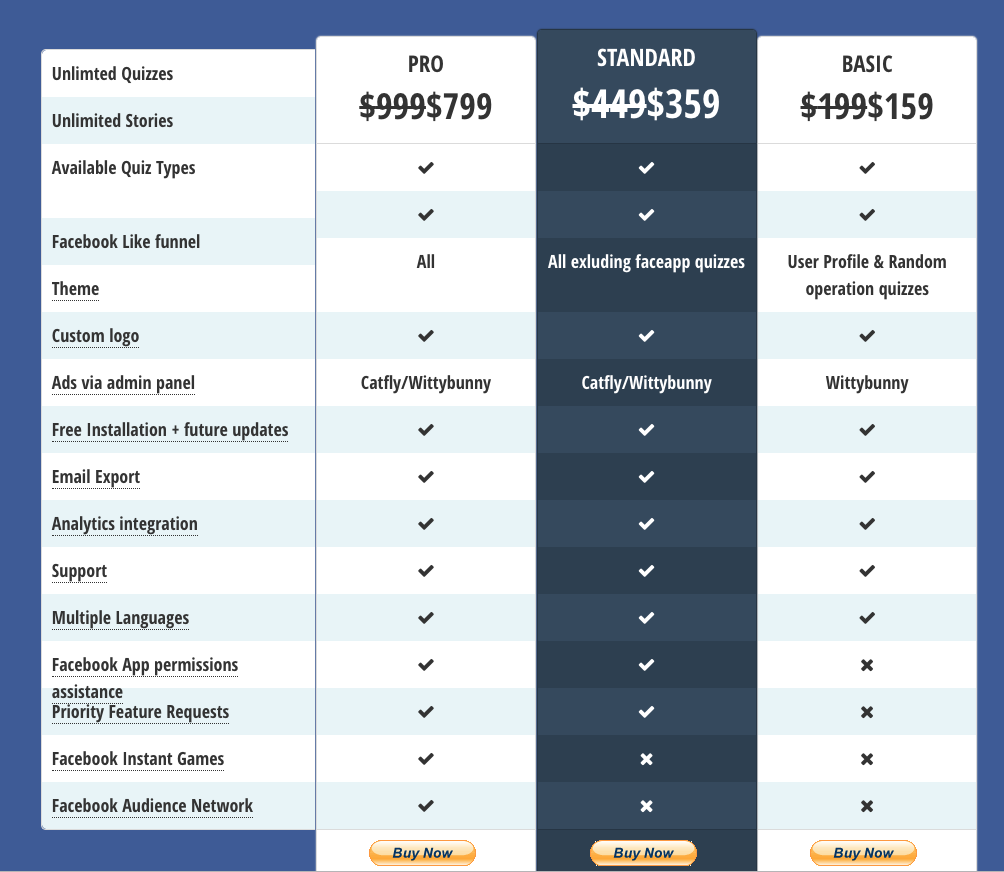 Additional features what I like about nametestapps is multi-language. It's multi-language feature works with sub-domain and you can also link separate Facebook page for each language. It will be very useful not to mix your audience by different countries.

If you are interested to purchase nametestsapp, you can purchase at their website (nametestapps.com)