If you are looking to buy a website or blog on Flippa.com, there are some tasks you need to do before making a decision. These small tasks will save a lot of money and also save you from ending with a useless dump website. Here are our tips about the tasks you should do before buying a website from Flippa.com.
The first thing you need to check is Google domain penalty on your website. I assume that you will also want to get organic traffic from Google. So that you need to have a website without Google penalty. If there is a penalty on your website, Google deindexed your website and this website will not be visible on the search engine.
How to check Google Penalty?
You can check by typing site:www.yourdmain.com at Google. If search result showed your domain and it's related link, that means there is Google indexing on this website.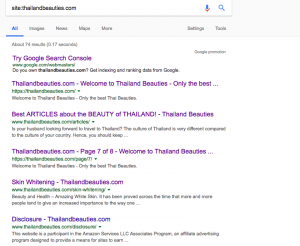 Ask the seller to show Google Analytics results. Check for organic traffic and ask for at least six-month traffic for the old website. (If the website is a new one, you cannot ask for old analytics data).
Go to google url shortener and create short url for your domain. Then click on the short url and if it goes to the website, it is cleared from Google penalty.
The 2nd thing you need to check is Social media blocking on domain especially Facebook.
How to check Facebook URL blocking?
Send domain URL to your friends through Facebook massaging. If massage goes out, there is no Facebook URL blocking. If there is a warning message about URL blocking, your domain is already blocked by Facebook for several reasons.

The above two things are important for all person.
If you are aiming to boost SEO ranking of this website, there is another thing you need to check. It is website ranking and backlink status of the website.
How to check Website ranking and backlink?
If it is an old website, there should be some ranking in a search engine. You can use SEO tools to check the status.
I am using Moz premium version for backlink checking.
You can also check Alexa rank for the website you are thinking to purchase.
I hope this guide will help you to do some checking before purchasing a website.