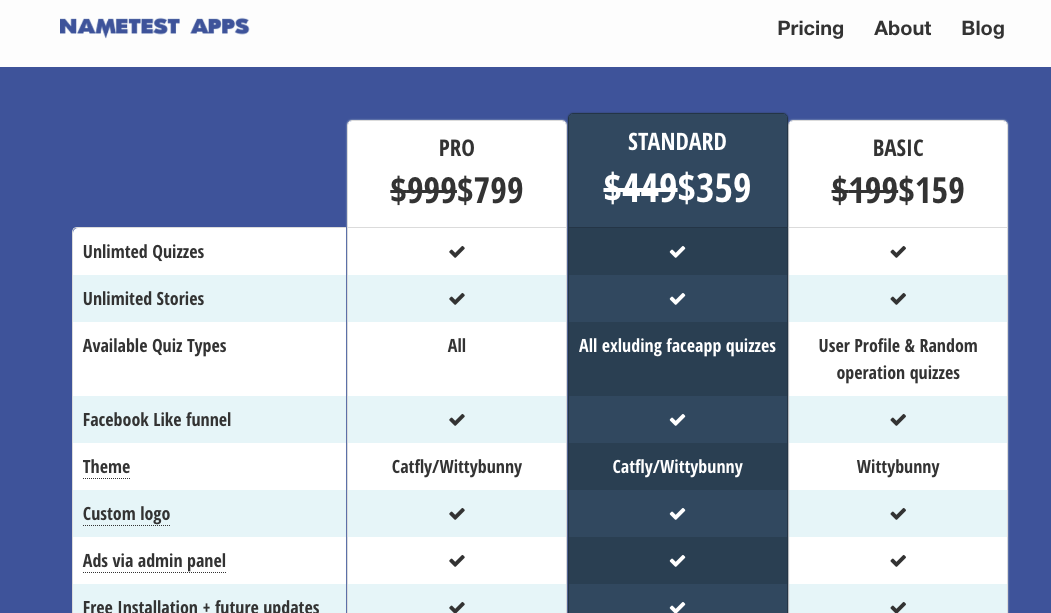 I have been a user of Nametestapps since June 2018. Fun website built by nametestapps team is really functional and equipped with many awesome features like face swap application.
At the time when I purchased, I had to pay 449 USD for Standard Package, it was quite costly compared with other viral website scripts in the market.
But I can guarantee that after sale services provide by nametestapps team is perfect.
Now they are discounting their website price. I think it is a good time to purchase if you are thinking to buy from nametestapps.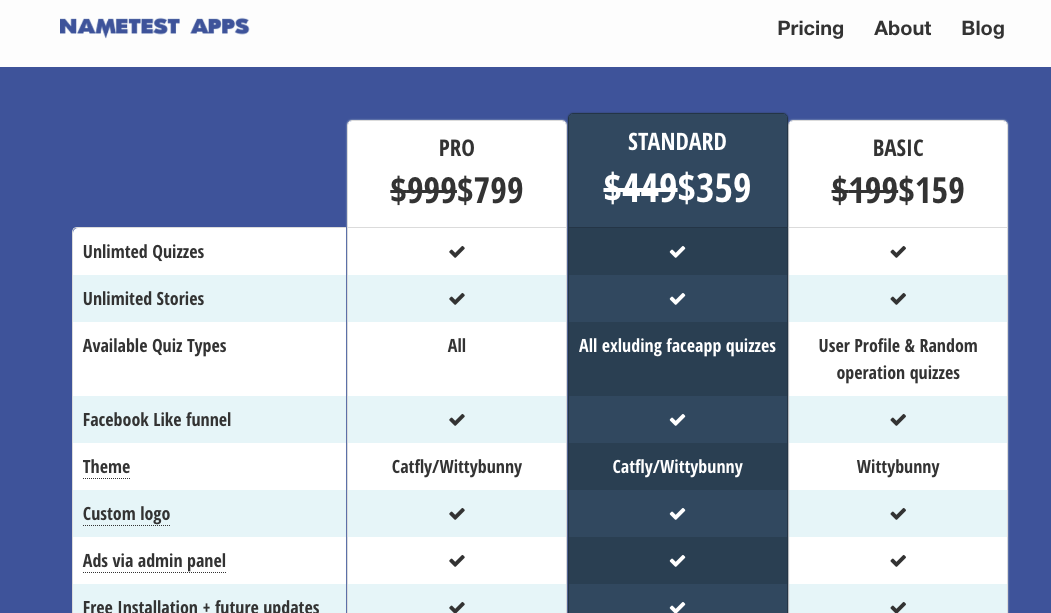 You can see detail pricing in this link: pricing of nametestapps.
If you haven't read my review on nametestapps, you can read here: a review on nametestapps