Have you guys noticed about Facebook new update on Facebook Ads? It was released on 18th October.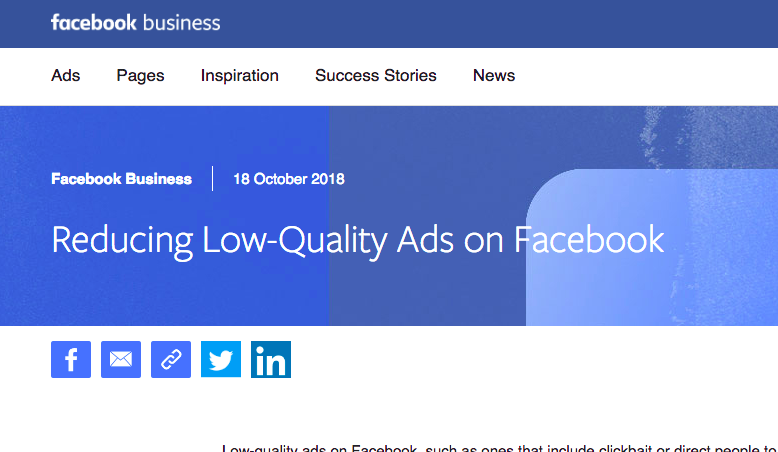 You can read a full article from Facebook here.
According to these update, I think that our viral quiz website Ads on Facebook will also suffer these changes. That's why, since August, we got Ads disapproval very frequently. Now it is confirmed that low-quality Ads will have more negative effect.
What can we do about it? Any solutions?