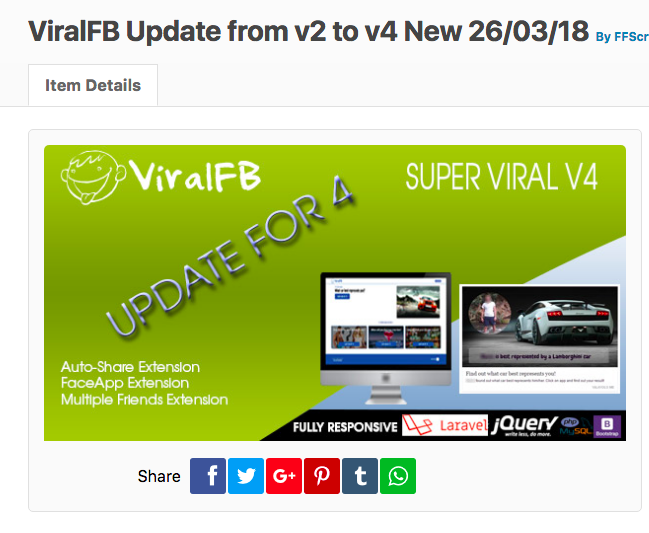 Hi ViralFB users,
Great News. ViralFB is now alive again. Their website www.fffscript.com is active again. I was able to log in with my account and was able to download updated file from their website. It is name is update 4.1. I am not sure it is refer to version 4.1 or not.
Anyway I would like to share this file to the one who needs it seriously.
Here is the download link: http://www.mediafire.com/file/hdka66rzjmda5u7/update4.1-open-first.zip/file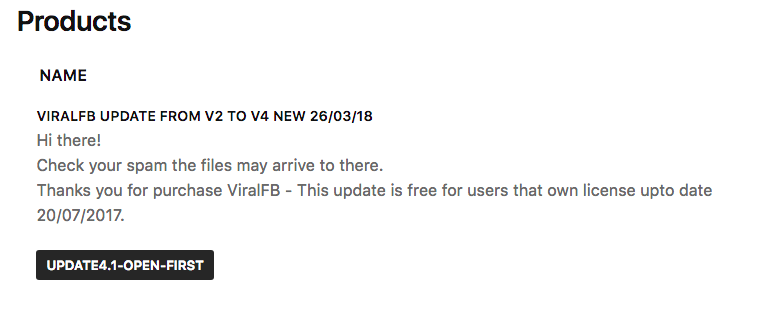 Remark:
Please use this file as your own risk. I will not take any responsibility if something happens to your website. I admitted that I haven't tried it yet. Just downloaded and want to share with you all.
Good luck.